Classic Muscle Car Meets Modern Safety Standards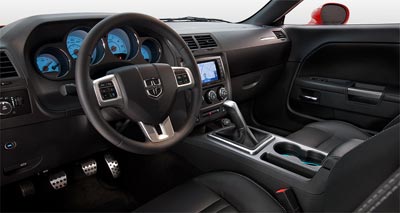 There's something about that old-school muscle-car look and feel that is simply timeless. The 2016 Dodge Challenger is a throwback to the better days, from its exterior that calls to mind the original Challenger models from the early 70s to the retro interior details that put you in a mindset of classic style. Don't think this formidable two-door is stuck in the past, though -- it's outfitted with all the best modern tech, and its seven trim levels culminate in the Hellcat model that boasts a 707-horsepower engine. The 2016 Challenger offers the best marriage of past and present to create the ultimate driving machine!
Superior Safety and Handling in the Wet, Pacific Northwest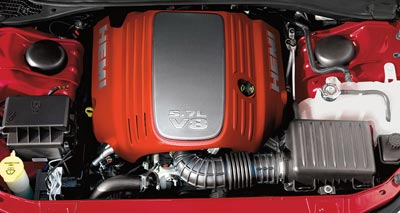 The heart of any muscle car is under the hood, and the 2016 Challenger is no exception. There are four total engine options for this year's model, and none of them are for the faint of heart. The base engine is a 3.6-liter V6 that gets 305 horsepower and 268 pound-feet of torque, and things only go up from there. The first engine upgrade nets you a 5.7-liter Hemi V8, available with both manual and automatic transmission, which generates up to 375 horsepower and 410 pound-feet of torque. The 6.4-liter Hemi V8, also available both in manual and automatic vehicles, produces 485 horsepower and 475 pound-feet of torque. The star of the show, though, is the Hellcat model's 6.2-liter supercharged Hemi V8 engine, which creates an incredible 707 horsepower and 650 pound-feet of torque, making it the most powerful American production car ever.
With seven trim levels and a slew of options, the 2016 Dodge Challenger is a highly customizable vehicle. For the first time, the Challenger sees the installation of a standard 7-inch infotainment display that can be upgraded to an 8.4-inch touchscreen. New safety features such as adaptive cruise control, forward collision warning and blind-spot monitoring make it safer than ever as well. Of course, there are always the high-end touches to appreciate as well, such as the available Nappa leather seating, power sunroof and premium audio system.
Pick up the keys to this dream muscle car today. Pay a visit to our Dodge dealership in Olympia, WA and test-drive the 2016 Dodge Challenger!